On March 20, 1995, five individuals under the command of the second-wave new religious organization Aum Shinrikyo placed sarin parcels on several lines of the Tokyo subway, releasing the toxic nerve gas and killing twelve individuals. It has been estimated that nearly six-thousand people were injured in the event. This was not the first organized act of violence which Aum had committed in the public eye, being found responsible for several abductions and murders in the late 80's and early 90's as well as a previous, smaller sarin attack on a residential compound in 1994. Despite the precedent for violence which the organization held, the sarin attack on the Tokyo underground still came as a devastating shock to Japanese society. However, in the aftermath of the events, public opinion drifted more towards a sense of unreality and blameless ambiguity rather than outrage, some even feeling a genuine lack of anger or empathy towards the attackers (Murakami 18).
To fully understand this position towards the acts of Aum Shinrikyo it is important to comprehend their placement within Japanese society at the time. Aum was founded in 1987 by Shoko Asahara, the partially blind guru/New Age healer/yoga instructor who would lead the organization up until his arrest following the sarin incident, and initially attracted membership with "mystic and exotic elements…addressed to isolated, solitary and purposeless young people, for whom the cult opened the new world of a spiritual and mystic life" (Frentiu 57). Gradually, Aum began to attract more educated individuals with stable industrial and research careers as well, offering a break from the mundanity of common reality for something more spiritual. Through this division of membership, the dissatisfied elite and "young people seeking direction in life" (Metraux 1140), Aum established a stratified organizational structure of educated upper cabinets and ministries exerting control over the common follower and gradually moved towards a status of an independently operating quasi-government state . In understanding this internal structure, the difficulty of unified Japanese reaction towards and interpretation of the organization begins to reveal itself.
The organizational structure of Aum Shinrikyo can be seen as directly mirroring that of the Japanese government. Ironically, the primary goal of the organization's leadership was the overthrowing of the Japanese state. This tendency of imitating and utilizing that which it seeks to destroy can also be seen in Aum's position towards mass media. While the organization condemned most aspects of media, it produced its own manga, anime, music, radio programs, and web pages for both the purpose of indoctrination and religious measures.
In a way, Aum's development of its own media can be seen as "a way of avoiding and counteracting the evil influence of mainstream media" (Gardner 204). Simultaneously, Aum's practices and mythology were heavily influenced by apocalyptic lore common in anime in the 1970's and 1980's, particularly Space Battleship Yamamoto. The influence of Yamamoto is particularly well documented, Asahara going as far to discuss his fandom of the show with other Aum members and even naming the Aum compound's air purification system after the show's Earth saving weapon, the Cosmos Cleaner.
By alienating itself from the society and culture it also desperately attempted to imitate, Aum Shinrikyo became a detached "reflection of Japanese society and a microcosm of all its wishes and anxieties" (Metraux 1151). Aum Shinrikyo exists as a simulation of Japan, drawing equally from both factual and fictional referents to establish its mythology, and presenting a sort of virtual reality that is both Japan and the other. The sarin attack on the Tokyo subway can thus be seen as an attempt of the virtual, the simulation based in a destabilized reality, to overtake and become the real. This presents a distinct trauma of self to Japanese society. Aum represents the national subconscious dissatisfaction of the post-bubble Japanese people while also seeking to destroy the very same culture it emerged from. Given such a distinct national crisis of identity and trauma, the Japanese people found it understandably difficult to comprehend and process directly. Mirroring Cathy Caruth's view of trauma as a subject which avoids straight-forward interpretation for a more displaced "voice that cries out from the wound" (Caruth 3), Japanese culture has tended to handle the Aum Shinrikyo tragedy through a more indirect manner, particularly through satire and narrative displacement.
Immediately following the 1995 sarin attacks, Aum became the subject of many senryū, a comic form of verse poetry published primarily in daily newspapers. In isolating the absurdity of Aum and its actions in succinct, consumable forms, these senryū were used as a way to come to terms with the attacks without becoming lost in the overwhelming darkness of the subject (Gardner 36). By using comedic wordplay and parody, they simultaneously condemned Aum while attempting to heal the psychological wounds they created. A similar strategy of parody as commentary can be seen in the anime Excel Saga. On the surface, Excel Saga is the story of an underground idealistic organization's attempt to take control of a single town in Japan as its first step towards world domination. However, the show subverts the concept of a power-hungry cult by making its organization's leader a guitar-playing, pornographic magazine reading imbecile and having only a single incompetent teenage girl directly out of high school its only member. In this setup, the show draws actual parallels to Aum, with its megalomaniac leader and adoring follower who uses the organization to find purpose in life, while highlighting the absurdity of the situation.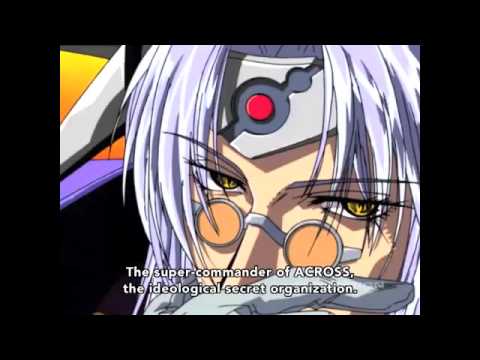 While satire is one way in which media narratives came to terms with Aum, it was less common than another method used to discuss the subject: narrative displacement. The primary characteristic of narratives attempting to deal with a historical trauma such as Aum is to displace, in a Freudian sense, the factual into the fictional. Simply put, fictional stories are told which resemble the factual reality without directly referencing it. This can be seen in the glut of anime and manga released following the sarin attacks which concern themselves with either grotesque or apocalyptic cults, such as 20th Century Boys or Believers (Thomas 130). While it may be noted that the existence of such media representations of apocalyptic cults predates and even influenced Aum, it is important to emphasize the distinct aversion to realism and direct resemblance to the specificities of Aum in this new wave of anime apocalypse cults. This tendency is wonderfully illustrated by Neon Genesis Evangelion. The show features a secret organization seeking to bringing about the apocalypse and human singularity through quasi-religious doctrine that highly resembles Aum's concept of the apocalypse as a chance to turn "human anxiety and the end of human life into the hope of rebirth" (Frentiu 61). However, its creator, Hideaki Anno, has been credited with changing the original narrative extensively in the wake of the sarin attack to keep the show from too closely resembling reality (Woznicki).
As time has passed, the narrative of Aum Shinrikyo continues to linger in Japanese culture, showing its presence within satire, consistent obsession with the apocalypse, and cult representations in more current media such as the films of Sion Sono. The fact that such events and representations are still being discussed twenty years after occurring truly illustrates the depth of the trauma which they impacted on the Japanese people.
Further Viewing
A brief documentary on Aum Shinrikyo: https://www.youtube.com/watch?v=81uvbbsJC7M
An Aum produced anime: https://www.youtube.com/watch?v=Lf_6GKvyg58
Discussion Questions
1. In comparison to the relative directness of narratives recounting the bombing of Hiroshima, such as Barefoot Gen (Kaiji Nakazama, 1973) or Black Rain (Shohei Imamura, 1989), why do the narratives influenced and dealing with Aum Shinrikyo and the sarin attacks of 1995 tend to remain as displaced resemblances rather than direct involvement?

2. Many cultural critics placed much of the blame for Aum Shinrikyo on anime, manga, and otaku. Even some prominent figures within anime and manga, such as the creator of Mobile Suit Gundam Yoshiyuki Tomino,  accepted the idea that their creations played a role in the existence of Aum. To what extent do you agree with this blame and does this play into Azuma's idea of the otaku?
Bibliography
Caruth, Cathy. Unclaimed Experience: Trauma, Narrative, and History. Baltimore: Johns Hopkins UP, 1996. Print.
Gardner, Richard A. "Aum Shinrikyo and a Panic About Manga and Anime": 200-18. ed, Macwilliams, Mark Wheeler. Japanese Visual Culture: Explorations in the World of Manga and Anime. Armonk, N.Y.: M.E. Sharpe, 2008.
Gardner, Richard A. "The Blessing of Living in a Country Where There Are Senryu!: Humor in Response to Aum Shinrikyo." Asian Folklore Studies 61.1 (2002): 35-75.
Frentiu, Rodica. "Exploring the Boundary between Morality and Religion: The Shin-Shinshukyo (New New Religions) Phenomenon and the Aum Anti-Utopia." Journal for the Study of Religions and Ideologies 9.27 (2011): 46-70.
Metraux, Daniel A. "Religious Terrorism in Japan: The Fatal Appeal of Aum Shinrikyo." Asian Survey 35.12 (1995): 1140-54.
Murakami, Haruki. Underground. trans. Alfred Birnbaum and Philip Gabriel. New York: Vintage International, 2001.
Thomas, Jolyon Baraka. "Horrific "Cults" and Comic Religion: Manga After Aum." Japanese Journal of Religious Studies 39.1 (2012): 127-51.
Woznicki, Krystian. "Towards a Cartography of Japanese Anime". Nettime. n.p, 20 Feb 1998. Web. 20 Mar 2015. <http://www.nettime.org/Lists-Archives/nettime-l-9802/msg00101.html>