Anyone who spends more than an hour a day online has had a run-in with an internet meme. Trust me; it's more likely than you think. If lolcats and Gangnam Style are familiar to you, then you have had the dubious honor of experiencing some of the finest subculture produced by the world wide web.  More importantly, you've engaged in the sort of participatory postmodern culture production which characterizes post-Bubble Japanese society. In the wake of world wars and economic disaster, Japan's pop culture has blown past the boundaries of modernity and moved forward into the progressive, edgy, and often nonsensical realm of Hiroki Azuma's database model. So what does this have to do with a cat wearing a PopTart, flying through space via rainbow propulsion? The answer to this question can best be explained through an internet field trip.
4chan is a notorious imageboard that was born on October 1, 2003, the brainchild of a fifteen year old self-proclaimed American otaku with a vision. Christopher Poole wanted to architect a discussion and information-sharing platform, free of charge, for fellow anime enthusiasts. The coding for the site was lifted with little modification from the Japanese otaku imageboard Futaba Channel, itself a derivative of the well-known and still-active 2 Channel. It runs almost exclusively off of user-generated content and has no hierarchy of users due to the posters' complete anonymity. There is no registration option, no terms of service agreements, and no archive. Posts are either kept at the top pages of the boards due to high traffic and activity, or they die off quickly and are forever purged from the site–the average post lasts only 3.9 minutes, according to a 2011 paper published by the Massachusetts Institute of Technology [1]. It's a unique and brilliant system that allows for the content of a post to determine its lifespan and popularity, instead of longevity being decided by the users that generate the posts.
Content on the most active board, /b/, is intentionally random, has little continuous relevance between posts, and ranges from photos of adorable cats to graphic suicide videos preserved in GIF format. /b/ has no static membership, no record, and no accountability. As of July 2008, it generates between 150,000-200,000 unique posts per day. It receives thirty percent of all site traffic to 4chan, and it is undoubtedly the meme-producing hotspot of the internet. /b/ also hosts the sometimes social activist group Anonymous, an ephemeral hacker collective responsible for the crashing of Visa, MasterCard, and Paypal sites and the denial of service attacks against racist radio personality Hal Turner in 2007. Described as "hackers on steroids" and an "internet hate machine," /b/ is a perfect example by which to fully appreciate Hiroki Azuma's database model in action.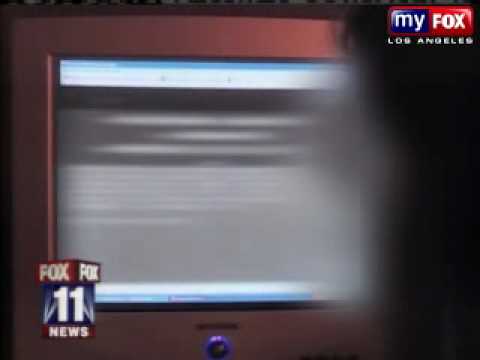 According to Azuma, there is a degree to which humans under the database model come to consume cultural products without any desire for an underlying meaning. The thirst for the grand narrative, the overarching themes of humanity and nationalism that united us during the modern era, is either missing or, according to theorists like Azuma, replaced instead with meaningless micronarratives and smaller narratives with which increasingly fragmented portions of the global population can identify [2]. Gone are the days in which consumers demanded a transcendent theme or moral to their cultural products—instead, the new face of consumerism is to be found in derivative works, in remixed versions of simulacrum. Copyright laws mean next to nothing on the internet, and original context is something that holds little value to the average web user. Instead, value is found in the virality and popularity of memes—this term was first coined by evolutionary biologist Richard Dawkins in his 1979 book The Selfish Gene, and is defined as follows:
Examples of memes are tunes, ideas, catch-phrases, clothes fashions, ways of making pots or of building arches. Just as genes propogate themselves in the gene pool by leaping from body to body via sperms or eggs, so memes propagate themselves in the meme pool by leaping from brain to brain via a process which, in the broad sense, can be called imitation [3].
Memes in the contemporary definition of the word are artifacts of popular culture which stand alone from any greater political, socioeconomic, or moral meaning and are instead spread by word of mouth either over the internet or in real life. These are the lolcats and Rickrolls of the modern age, and these memes stand completely independent of their original context—for almost none of them are original products of culture—and are shared across the globe as having value. In the world of instant culture production, 4chan reigns supreme. These memes are generated, spread, and consumed at a staggering rate, and all outside any attempt at a greater grand narrative. /b/ in particular seems to operate almost exclusively in a language of remixed, mashed-up, and recycled memes.
If animalization of the consumers is a paramount attribute of the otaku, then the self-proclaimed /b/tards of 4chan are the royalty of database animals. This animalization is a product of what philosopher Alexandre Kojeve theorizes is a return to basic, or 'low' culture, from the modernist 'high' culture of years past. Working within this high domain of criticism, postmodern culture—devoid of grand narratives and higher meaning—is therefore subversive and holds less value than the aristocratic arts and culture of the modern era. As a testament of direct opposition to this stance, Azuma's database animals have leveled the playing field in terms of what constitutes value in cultural objects, like memes, and the hierarchy of culture production has been brought to its knees. There is no longer an aristocracy to judge memes unworthy of value or meaning, and in postmodernity anyone is capable of producing meaningful culture. There is perhaps no greater example of this fact than the content generated by /b/. Cole Stryker, author of Epic Win for Anonymous: An Online Army Conquers the Media, had this to say:
But what I found on 4chan was a distillation of what made the web so special. It's wild and weird—a level playing field where physicists and fathers rub shoulders with horny teenagers and senior citizens who compulsively collect their bellybutton lint in mason jars, with photographic proof. To be honest, I often find the place generally repulsive, but sometimes repulsive things have massive influence. On 4chan, you never quite known whom or what you're going to run into. 4chan is like that burnout teenager who asked you and your childhood friends if y'all wanted to see a dead body down by the train tracks [4].
The forced anonymity of the imageboard, along with a persistent, pervading theme of shaming anyone attempting to stand out from the hivemind of /b/, ensures that all culture and knowledge generated is non-hierarchical and hyperflat. A post concerning the 2012 presidential election can be found directly after a so-called 'You Laugh, You Lose' thread, in which the participants post increasingly ridiculous or hilarious images in schoolyard attempt to make each other tap out. There is no way of verifying anyone's opinions or information, and a teenaged kid stands just as much a chance of becoming the next temporary internet hero as the middle-aged computer programmer in the next thread over.
More interestingly, because most of the content lacks original context or meaning, the imageboard itself has become a sort of transient, ephemeral database for memes in its own right. Individual elements are selected from the repository of /b/'s collective memory–remember, there is no archive–and refashioned into something entertaining or noteworthy, then regurgitated with alarming frequency to voracious consumers. While this probably isn't the vision of a database model that Azuma had in mind back in 2001, the technoculture of 2012's 4chan is a perfectly functioning example of this database consumerism.
No greater meaning can be found in a cat wearing a PopTart in space—it isn't a social commentary on any larger narrative, and it doesn't really even make sense on a micronarrative scale. It's simply the internet's bizarre sense of humor making itself apparent in another meme, yet it holds some intrinsic value to its consumers or else the hundreds of derivative works, videos, and flash animations involving Nyan Cat would not exist.
Azuma's database model relies also on a so-called otaku sociality that is readily visible in 4chan's community of anonymous members. The bonds in a database society are forged and maintained by interest in information-sharing, not in any mandatory kinship or familial community. There is no accountability for the generation, maintenance, or propagation of content, and membership is both ephemeral and completely voluntary. Unlike other social or information-sharing sites on the web, 4chan's complete anonymity leaves little responsibility for its content and actions. Henry Jenkins, in his 2006 book Fans, Bloggers, and Gamers: Exploring Participatory Culture, states:
The new knowledge communities will be voluntary, temporary, and tactical affiliations, defined through common intellectual enterprises and emotional investments. Members may shift from one community to another as their interests and needs change, and they may belong to more than one community at a time. Yet, they are held together through the mutual production and reciprocal exchange of knowledge [5].
While a valid argument for the intellectual capacity and value of /b/'s content can be undertaken, that line of thought is unfortunately outside the scope of this article. Instead, Jenkins's assertion fits the dynamic of 4chan's community perfectly and highlights the postmodern database archetype which Azuma argues is the platform from which otaku culture flourishes. A tribute to both participatory culture and the horrors of the internet, 4chan's /b/ serves as a fascinating case study into the application of Azuma's database model on real-time culture generation. I'd recommend you wipe your browser history after visiting, though.
Sources
[1] Bernstein, Michael S. et al. "4chan and /b/: An Analysis of Anonymity and Ephemerality in a Large Online Community." Proc. ICWSM (2011): 50-57. Print.
[2] Azuma, Hiroki. Otaku: Japan's Database Animals. Trans. Jonathan E. Abel and Shion Kono. Minneapolis: University of Minnesota Press, 2009. Print.
[3] Dawkins, Richard. The Selfish Gene. London: Oxford University Press, 1979. Print.
[4] Stryker, Cole. Epic Win for Anonymous: An Online Army Conquers the Media. New York: Overlook Press, 2011. Print.
[5] Jenkins, Henry. Fans, Bloggers, and Gamers: Exploring Participatory Culture. New York: New York University Press, 2006. Print.
Discussion Questions
In what ways does 4chan typify the otaku sociality as described by Azuma and Jenkins?
/b/'s members both value hyperflatness in their content-sharing and have a penchant for shaming new members and rookies to their culture.  How does this hypocrisy simultaneously embrace and reject the idea of non-hierarchical culture generation?
What role does the instant accessibility of the internet play in the database concept behind 4chan?  Would memes be as likely to 'go viral' or propagate in a world without the internet?
4chan is the offshoot product of an originally Japanese invention, 2 channel.  Is 4chan a relic of Japanese culture in its own right, or would an American imageboard of its type have likely arisen without influence from otaku technoculture?  Would 4chan be as popular as it is today had it not been founded on, and continually value, Japanese anime culture?