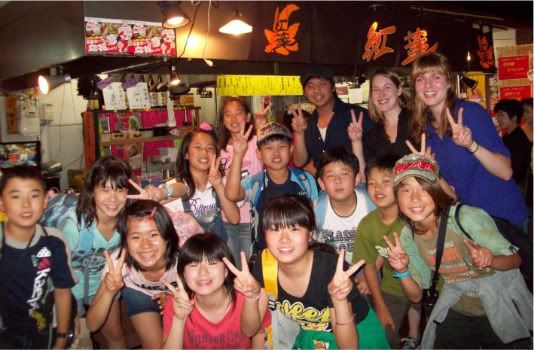 Hey! My name is Chris An and I'm currently and undecided transfer student as of last semester, but I plan on entering the business school next Fall. It's interesting how I became interested in Japan. Like many, it started out with a fascination for Japanese animation, which was so incredibly different from many of the cartoons I watched when I was younger. It all started out with the series Neon Genesis Evangelion. While the show itself was incredibly fascinating, what captivated me the most was the OST. I didn't have too much interest in music at the time, but it was something what had captured my interest.While my interest in Japan grew, I was met with opposition from both my parents and my grandparents. Being a Korean-American, born in the United States, my grandparents had lived through part of the Japanese occupation of Korea. As you could imagine, my grandparents were not too happy to find out that I wanted to learn Japanese and learn more about the culture.
In 9th grade, it was Game / Set / Match for Japan. Through BECK: Mongolian Chop Squad, I had found a passion for Japanese music. I picked up the bass guitar for the very first time, and I dove in deep into J-Rock. Asian Kung Fu Generation, Sambomaster, The Pillows, L'arc En Ciel, Janne d'Arc, Beat Crusaders, Husking Bee, Last Alliance, and many more. A couple of years later, I picked up the electric guitar and my life had completely changed.
In 04, one of the biggest phenomenons to hit Japan was released and made its mark in Japan's music industry: The Vocaloid. Hatsune Miku, the cover girl for the first synthetic vocal software voiced by Saki Fujita, began dominating YouTube and NicoNicoDouga. With the release of this software, amateur songwriters and musicians were able to find a voice for their musical creations. Today, many Vocaloid Composers have surfaced with their CD's in stores and their music on NicoNico and YouTube alike. Musicians covering the music gave birth to online collaboration between like minded musicians. As of today, more Vocaloids have released including the Kagamine Twins, Megurine Luka, and many many more.